Customer Testimonials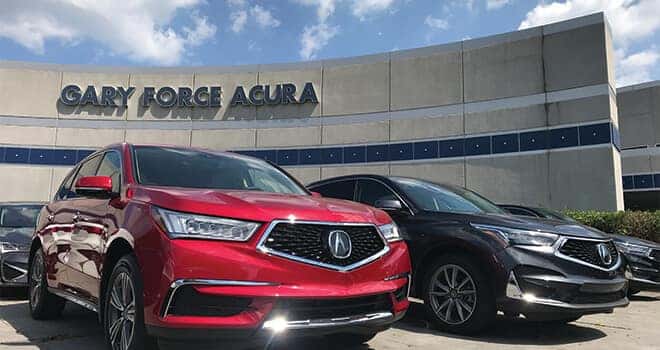 Cars Jul 1, 2022
Great service and excellent care/concern of granddaughter's vehicle to prepare her school. Go the extra mile to facilitate her needs while I away from Franklin.
Cars Jul 1, 2022
The Service team is terrific, from Tim and others to the receptionists and the technicians! Honest, open, thoughtful, professonal and timely! They do Great work!
Cars Jun 30, 2022
Terry in the service department was so helpful! I live 2 hours from the dealer so he really helped get the service appointment set up and the insurance paperwork taken care of. He had my new parts there and the service was done very quickly!
Google Jun 30, 2022
Sam Lavender was fantastic to work with. I really recommend meeting with him in person, he takes all the sting out of the buying process. I'm a fairly high maintenance customer when it comes to car buying and Sam was on point the whole time and made what's usually a chore into an enjoyable experience while always being transparent and helpful.
Google Jun 27, 2022
Cars Jun 24, 2022
Liz was most accommodating as I was uncertain about the service my husbands car needed. We purchased the car there in 2016 and have been really pleased with the minimal service required and cost.
Cars Jun 23, 2022
I have been a customer of Gary Force Acura since 2000 and I own 2 Acuras. Tony and the service department are the best.. I never have to worry about being overcharged or unnecessary repairs being done . Tony always explain what repairs were done and why.. I trust them fully.. I highly recommend Gary Force Acura..
Google Jun 23, 2022
Best Service Team in town. Always efficient, always professional. Totally satisfied.
Google Jun 21, 2022
Google Jun 20, 2022
Worked with Liz at Gary Force Acura. She was fantastic to work with and went above and beyond to keep me updated on status of my car. Not to mention she went way out of her way to help me with getting my vehicle in for service at the last minute! Thank you Liz!
Google Jun 17, 2022
Great customer service by the staff, and very pleased with the necessary car repair! It was beneficial to have a loaner car to accomplish errands while repairs were being done.
Cars Jun 16, 2022
My entire experience with Gary Force Acura was amazing from the minute I limped into the service bay until I rolled off the lot! Major repairs were necessary and I received a wonderful loaner car to see me through almost 3 weeks of repairs. Terry Bradshaw in the Service department helped every step of the way with my insurance company, keeping me updated and providing assurances that my much loved RDX would be good as new! Thank you Gary Force!
Google Jun 10, 2022
We just purchased an Acura RDX 2022 and our sales representative Chris was great and very helpful. He spent a lot of time with us explaining the details and gave us a hands on tutorial on using the new gadgets on the car.
Cars Jun 10, 2022
Eric Green rendered excellent service as promised when we bought our MDX last year. Picked up and returned our car, for scheduled service, within 24 hours and provided very nice loaner. Tim Durbin provided excellent comments with our service
Google Jun 9, 2022
This is where you want to buy your car!!! The service is LIT!!!! Kurt Finely will work on your behalf to maneuver through the supply chain issues. My entire buying experience was impeccable!!!
Cars Jun 8, 2022
The service was excellent. The sales person never made me feel rushed or pressured to purchase a vehicle. I did purchase after the test drive because the car was Awesome! Best dealership I have visited since moving to the area 8 years ago.Thank you Todd and CJ!
Cars Jun 6, 2022
Tony Moore and his team were courteous and friendly from our arrival to to the completion of our scheduled service. Very professional and assisted us with all of our questions.
Google Jun 2, 2022
We had a great experience with Gary Force Acura, Todd Taylor made, what sometimes can be a stressful purchase into enjoyable experience. It felt like that hometown family business. I highly recommend Gary Force Acura and remember to ask for Todd!
Cars May 31, 2022
Gary Force Acura is the best of the best. From sales all the way to service. I have owned three Acuras and have been happy with all three. I will always be a part of the Acura Family. Tim in service is amazing and so helpful. Tony is as well. It would be super nice if purchasing tires from your dealership, the would honor competitors pricing; especially when you have loyal customers as well as giving the business back to the dealership versus someone else.
Google May 30, 2022
Todd T was absolutely great! I can't give enough accolades about my experience at Gary Force Acura or about Todd T. We went on many test rides and never was I pressured to make a quick decision. This was probably the best car buying experience I have had and I have purchased 9 vehicles over the years. Thanks to the team for making it an enjoyable and comfortable car buying experience.
Google May 30, 2022
Tony Winfree is an amazing Service Advisor! Got me right in at my appointment time, had the perfect loaner MDX available for my kids and I and had my car ready before the promised time. Always goes above and beyond and it's sooooo very much appreciated!
DealerRater May 29, 2022
My wife and I have purchased several Acura automobiles over the years from Gary Force Acura. We have always been extremely pleased with the sales staff and management and totally trusting of Tim in Service. Our most recent acquisition is an Acura MDX A-Spec model. We have owned two MDX models before this one. While we loved the other two, I have to say that this one is the most comfortable, bust driving, quietest car with the most superb handling of any that we have driven. The equipment packages on the A-Spec model were perfect for us. The adaptive cruise ...
Google May 28, 2022
Friendly, knowledgeable staff, excellent service! 100K service cost was just as expected.
Google May 25, 2022
They performed only the needed required maintenance and didn't try to upsell us on unneeded repairs. I really appreciate that!
Cars May 23, 2022
I have been a customer of Gary Force Acura since the late 90s. I have always been very satisfied with their service. They go out of their way to make sure everything is taken care of. Totally trust worthy and excellent customer service.
Cars May 22, 2022
Great service as always! My car is always ready when promised and the loaner option is superb. That's why I drive an Acura and have been using Gary Force for over 10 years!
Cars May 21, 2022
Outstanding service always. I have used this service department for 12 years with 3 different models. I can't say enough good things about the professional and knowledgeable attention I receive when I bring my car in.
Google May 20, 2022
My husband took the car in for me and said everyone was very friendly and professional.
Google May 16, 2022
A great experience all around. Getting into my new TLX was painless. Go check these guys out. Ask for Lenny, he is excellent.
Google May 15, 2022
Google May 14, 2022
I've been a customer for over 20 years and the service has always and continues to be excellent!
Google May 14, 2022
Best experience for a dealer I've had. Tony is incredibly helpful and so is the entire staff.
Cars May 13, 2022
Excellent Customer service from start to finish. Gary Force Acura has always been top notch in professionalism and service. I continue to be a pleased Acura owner. Will never own any other vehicle
Google May 3, 2022
Google May 2, 2022
Google Apr 30, 2022
Google Apr 29, 2022
I just moved to TN and this was my first time visiting Gary Force Acura to service my RDX. The team was very helpful, the guys made sure I was well taken care of, and kept me updated as to which stage of the service visit my vehicle was in. Glad to know I have a team that is closer.
Google Apr 27, 2022
We continue to buy our vehicles from Gary Force Acura because they have, hands down, the most talented, engaged, courteous, efficient and caring service and parts team in the world.
Cars Apr 23, 2022
the ENTIRE service department is FANTASTIC. i am so grateful and thankful for loaner cars. what a wonderful perk that sets gary force acura above all the rest.
Google Apr 22, 2022
Excellent Service, Friendly and professional. Very informative, great communication. Terry goes above and beyond to make sure the service experience is a positive one. Great Team of professionals.
Cars Apr 21, 2022
Always great service and kind, considerate personnel. For me, trust is the key to a good service experience. Recommendations have to be trusted otherwise there would be reasons why they are not. No problems here!
Google Apr 20, 2022
I was so happy that the shuttle service came up to North Nashville to pick me up. Any idea when you will have a satellite service department in the Nashville downtown area? That would be so nice if they can do that for the folks that live on the north side of town.
Cars Apr 14, 2022
After owning a trouble-free RDX for almost 5 years, my car's repair issue was handled in the usual Gary Force Acura professional manner. Tony, my service advisor kept me updated, after carefully listening to my description of the problem, and passing it along to the mechanic. Great customer service.
Cars Apr 13, 2022
Great attentive service. They attended to all my concerns, answered all my questions and were pleasant to deal with. i chose to wait at the dealership until my repairs were completed and their waiting area is very comfortable.
Google Apr 12, 2022
Tim, my courteous and prepared service advisor was excellent! He was prepared with my service information upon arrival and a loaner car was ready to go, as was pre-arranged. Service was completed on time and as discussed. Waiting time for the customer was non existent. Excellent service experience!
Google Apr 11, 2022
I've been coming here for years as I always loved the level of service and attention to detail the folks at Gary Force always seem to exhibit at every level of the company. Only just recently did I purchase my first vehicle here and I have to say that same service and level of attention is still apparent when dealing with this side of the company. Trey butler, my sales rep, has been more than helpful at every step and I can't stress enough to anyone reading this how much I recommend working with the folks at Gary ...
Google Apr 7, 2022
Eric is absolutely the best. He puts you in a car that addresses your personal needs and gets you the best deal he can! I've never witnessed a more client focused individual in my life. He goes way beyond what he should do to support his customer. Oh and the car is great too! Thanks a million Eric
Google Apr 5, 2022
Todd Taylor was very good to work with, enjoyed my experience with the Gary Force team.
Google Apr 5, 2022
Google Apr 4, 2022
Cars Apr 2, 2022
We bought a 2022 TLX from Todd Murray at Gary Force Acura. This was the second car we purchased from Todd and will use him again as our contact when we buy another car in 2023. Todd is professional and answers all questions to our satisfaction. He explains all the options so we can make an informed decision on whether or not to add it to the build. We highly recommend Todd as your Gary Force contact.
Google Mar 30, 2022
I purchased an Acura at Gary Force because my neighbors always praised their customer service and maintenance experience there. The entire experience was professional and prompt. Tim was excellent to work with and now I too can praise their maintenance team.
DealerRater Mar 30, 2022
Bought an RDX from Eric. He was amazing. We always use the service department as well and have wonderful service. Tim goes over and beyond. This is my 3rd Acura purchased from Gary Force. We plan on continuing purchasing.
Google Mar 29, 2022
Very pleasant experience working with Sam Lavender at Gary Force Acura. Sam was very polite, professional and knowledgeable. I feel he had our best interests at heart as we closed the deal on our awesome new 22 TLX. Will happily work with Sam in the future!
Google Mar 29, 2022
Excellent service and experience. Lenny was very helpful and understanding of my needs.
Google Mar 24, 2022
Google Mar 23, 2022
Great experience and will definitely do business with them again!
Google Mar 22, 2022
We had a great experience purchasing our new to us Jeep from Gary Force Acura. Beau, Jeff, and all involved made the transaction seamless. This our 7th car purchased/leased from these guys and we don't plan to stop.
Google Mar 18, 2022
Google Mar 14, 2022
I have been brining my vehicle to this dealership for servicing since 2019 and their customer service has always been stellar. Great attitude, the employees walk me through what I should expect my vehicle to have done and what it will cost. In the end I never feel surprised by the bill.
Cars Mar 11, 2022
Had my first service visit at Gary Force Acura. Terry was SO helpful, knowledgeable, kind and courteous. Everyone I had contact with were friendly, professional, extremely efficient and timely. Very pleasant experience!
Cars Mar 8, 2022
This is my second Acura RDX. I bought a used 2019 a few years ago and loved it! I decided to trade my 2019 in and buy a new 2022 RDX when they came out. I had to wait a few months longer but so worth the wait. Lenny K was my salesperson for both cars. His level of knowledge about the cars and honestly his customer service is amazing. He provides customer service that you just don't get elsewhere anymore and that is why I am a repeat customer.
Google Mar 8, 2022
Cars Mar 4, 2022
We have been customers for a long time. Eric took great care of us with our purchase and made it a seamless process. You rock Eric!
Google Mar 4, 2022
Google Feb 26, 2022
Expensive but they make it seem worth it with their high level of customer service
Google Feb 24, 2022
The service team here is top notch and very organized. The online booking is very convenient and they still make sure that the selected service is what you intended, which is great. They go over everything with you ahead of time and the waiting area is convenient and full of extras to keep you comfortable. They're able to give you the cost estimate right away so there is no shock when going to pay. They do a full check of the car which is great to see when I'll be needing additional services. Highly recommend using Gary Force ...
Google Feb 24, 2022
Helped me out so I could get cross country in time for a special event and beat an ice storm. Greatly appreciated. Polite and efficient.
Cars Feb 24, 2022
Very courteous and quickly on the service that was needed. Thoroughly checked all the parts on the automobile for a perfect performance. Would definitely recommend this dealership to all.
Google Feb 22, 2022
Google Feb 19, 2022
Google Feb 17, 2022
Google Feb 15, 2022
My experience with Gary Force Acura was exceptional from start to finish. Mr. Terry was very professional and super friendly and my appointment was not as long as I thought it would be.
Cars Feb 11, 2022
My Acura RDX has been serviced at Gary Force Acura since I bought it new in 2017. I love my car, and appreciate the service it has received at this dealership. The service advisor keeps me well-informed of any needs, the waiting area is comfortable (with social distancing), and the entire area is kept very clean. The coffee and snacks are a bonus
Cars Feb 11, 2022
I have been a Gary Force Acura customer since 2000 and their customer service is the reason they are the only car dealership I use. Their service department is excellent, their employees are the best and I will continue to use them as long as I own a car. All the employees are friendly, caring and never to busy to help and Tony is the best… I know I can, ALWAYS, trust Tony to explain every procedure that was done and why it was done, be honest and treat me right.. I highly recommend Gary Force Acura…
Google Feb 11, 2022
Trey was an amazing, non-pushy car salesman with a wonderful cheerful personally. I was about to buy a new car with easy and in a timely manner that i needed.
Cars Jan 28, 2022
Terry did a great job in explaining what needed to done and getting it done in a remarkably brief time. The mileage on my MDX is 116K, but it drives as smoothly as the day I bought it. As always, I appreciate the professionalism and friendliness of the staff at Gary Force Acura. Sincerely, Ray Stone Ray Stone
Google Jan 28, 2022
Terry Chapman, Liz and their team were extremely helpful during my service visit this week. While driving back to the dealership in my "loaner" car, I had a flat tire. I called Terry to let them know about the flat and that I would be later than expected arriving to pick up my car. Terry and Liz arranged for a tow truck to come and pick up the car and take me back to the dealership. Within 45 minutes, the two truck picked up me up along with the car and we were headed back to Cool Springs. This ...
Google Jan 26, 2022
Great service experience as usual. Scheduling to friendliness of staff all very pleasant.
Google Jan 26, 2022
Friendly service. Wait room is big and clean.
Google Jan 26, 2022
Tim helped create one of the best customer service experiences I have had. He helped fix all issues with my vehicle and even had it washed before it was ready for me. Thank you very much!!
Google Jan 23, 2022
My service tech Tim is trustworthy and knowledgeable; that type of service is priceless.
Cars Jan 21, 2022
Tony was great, always willing to help. I appreciate him greatly, he is an asset to the dealership. Look forward to next service with his assistance.
Google Jan 18, 2022
Cars Jan 17, 2022
I was shown a professional service team. I was kept up to date for every step of the process and was able to utilize a loaner during the lengthy wait for the needed part to come in. Tony answered all of my questions and was very sympathetic to my unexpected needs. This was my first time utilizing the service department and I was pleasantly surprised with the high level of customer service. Thank you for showing you take pride in your work and have a goal to ensure your customers are satisfied.
Cars Jan 13, 2022
Great service from start to finnish. Car was completed, cleaned and returned as promised. Terry kept me informed as the work was being completed. Thanks for the service.
Google Jan 12, 2022
Just traded in my 2019 Acura for a new 2022 model at Gary Force Acura in Brentwood. The entire transaction was easy and stress free. My salesman was Sam Lavender. He was great to work with. Great experience.
Google Jan 8, 2022
Cars Jan 6, 2022
As always, this dealership and specifically the service team provide an overall great customer service experience. The only reason I did not rate this visit excellent was because they forgot to reset the maintenance Minder on the car.
Google Jan 5, 2022
(Translated by Google) Beautifull (Original) Hermosa
Google Dec 31, 2021
Google Dec 29, 2021
Google Dec 28, 2021
Great service I really enjoy this dealership
Cars Dec 27, 2021
Experience with everyone I met during my vehicle purchase was outstanding and enjoyable, so professional and informative on all aspects of the purchase processes. Mr. Green did superb and excellent job handling everything I required as a client. Appreciated it all greatly.
Google Dec 23, 2021
Amazing customer service. Sam Lavender made the car buying experience enjoyable and effortless.
Google Dec 22, 2021
I had a great experience at Gary Force Acura. Trey Butler provided great customer service. He kept me abreast of the status of my 2022 Acura MDX, during the building stage. He is a great person to work with. Very thorough and caring attitude!
Google Dec 21, 2021
Google Dec 20, 2021
Google Dec 18, 2021
Terry and the service department at Gary Force is the best anywhere. They have you in and out at both check in and check out. You don't spend wasted time dropping off and picking up your car. They are prompt, courteous, fairly priced and have excellent communication with you. I would recommend them to anyone who is wondering.
Google Dec 17, 2021
The service team is amazing! Tim did a great job explaining what needed to be done and the estimated cost.