Do you speak Acura?
Familiar with A1? No, we aren't talking about the steak sauce! Learning the Acura Maintenance Minder codes doesn't have to be difficult! Check out our reference guide below, so you are in the know! Rather than a strict maintenance schedule based on timing or miles, your new Acura has an advanced onboard system that monitors vital information to let you know when maintenance is necessary.
Performing regular maintenance according to the factory-recommended Maintenance Schedule is the best way to keep your Acura running in optimal condition. Each vehicle has its own maintenance needs, so Acura developed specific maintenance schedules based on each model. The Maintenance Schedule calculates service needs based on your car's mileage. It checks engine-operating conditions and helps coordinate oil service dates and other maintenance check-ups.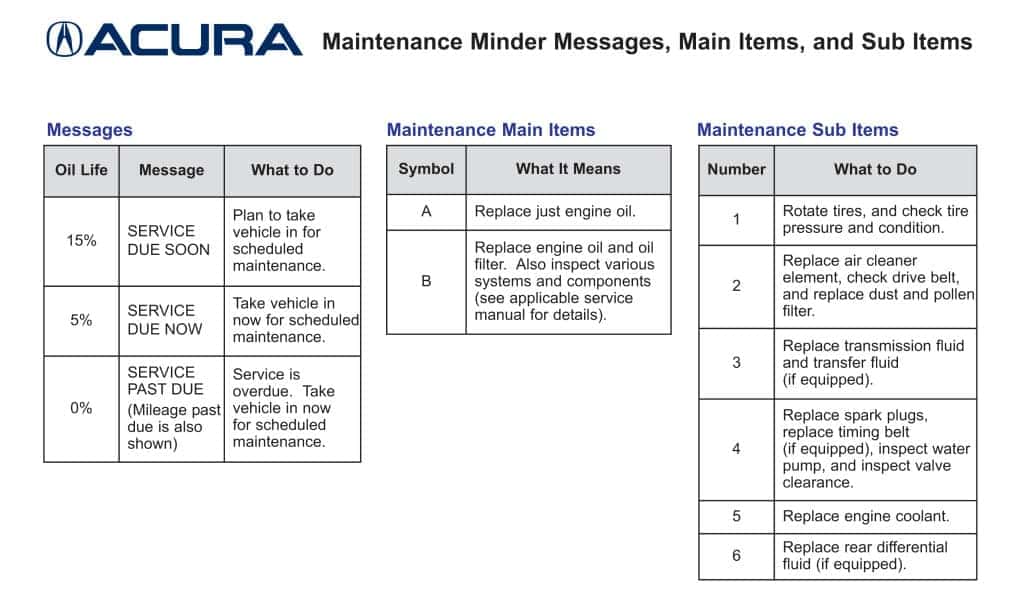 Light illuminated? Bring your Acura into our award winning Service Department for a quick inspection; we'll tell you what you need! You will be surprised at how much we have to offer! Happy motoring from all of us here at Gary Force Acura, proudly serving Nashville, Franklin, Hendersonville, Gallatin, Maury, Murfreesboro, and Middle Tennessee!