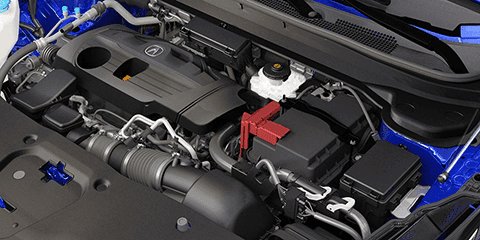 Turbocharged Engine
The RDX packs a direct-injected 16-Valve, 2.0-Liter DOHC VTEC® turbocharged engine. There is 272 horsepower and 280 lb.-ft. of torque, which means quick acceleration and sharper throttle response. The throttle and braking systems in the 2023 RDX are even more responsive. This powerful yet efficient turbocharged engine is paired with a 10-speed automatic transmission. This setup takes full advantage of the turbo engine's low-end torque and, whether you are in full automatic mode or using the steering wheel-mounted paddle shifters, gear changes are quick and seamless.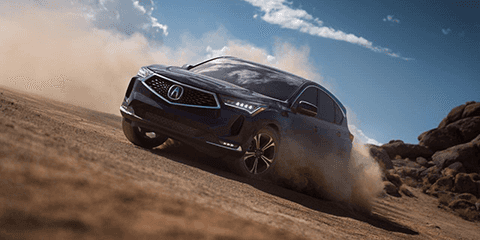 Super Handling All-Wheel Drive™ (SH-AWD®)
SH-AWD offers high-performance dry-road handling while providing all-weather advantages of all-wheel drive. By continuously directing engine power to match weight distribution, available traction, driver input, and other conditions, SH-AWD provides seamless power transitions and liberating agility. When distributing torque to the rear wheels, up to 100% of that torque can be distributed to either the right-rear or left-rear wheel, creating incredible control and agility, even on sometimes-slippery Tennessee roads.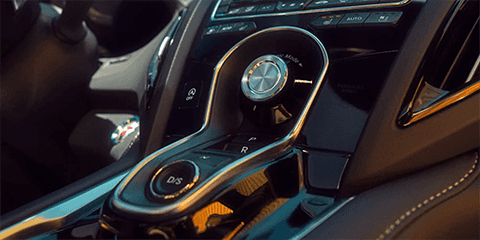 Personalize Your Performance
Inside the RDX, Acura's Integrated Dynamics System (IDS) offers four unique drive modes that match the dynamic responses of the SUV to both your mood and your driving environment: Normal, Comfort, Sport, and Snow. The turn of a dial instantly adjusts many aspects of how the vehicle and driver engage. Depending on the drive mode selected, you can increase the throttle response and adjust shift points, steering feel, and SH-AWD settings (if equipped). With the Advance Package, you can further personalize your RDX with adjustments to the suspension settings.