Portfolio Express 4 Protection: $1,195.00
Leave your worries behind!  This package offers the ultimate in security and worry-free automotive ownership. Includes four products rolled into one comprehensive solution! Tire/Wheel, Dent/Ding, Key Replacement, and Roadside Assistance.  This all-inclusive package protects against tire and wheel damage due to road hazards, curbing, nails, screws, bolts, or other road debris. Protection applies to bent rims, cosmetic wheel rash, shredding of tire sidewalls, paintless dent/ding repair, and key/key fob replacement.  Towing expenses and rental car reimbursement are included.  ZERO Deductible and NO Maximum number of occurrences. What's best?  No involvement necessary on the part of your insurance company!  Five-year warranty from the time of purchase.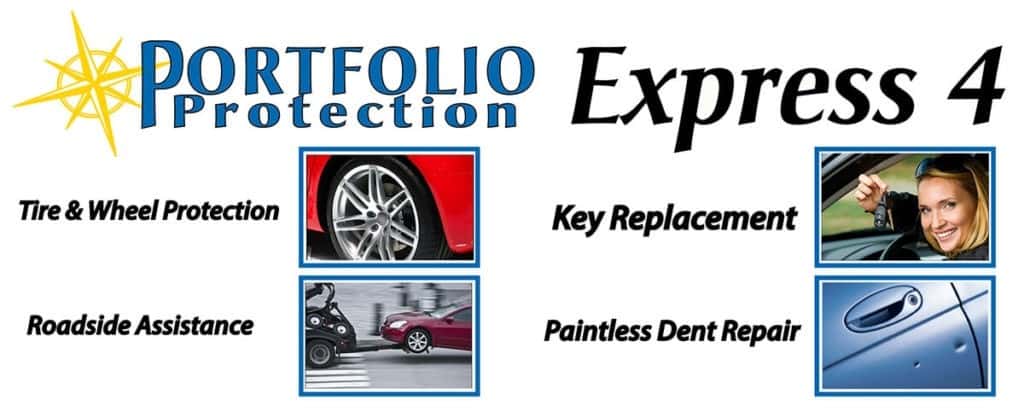 Portfolio Glass Defense Repair and Replace Protection: $1,095.00
A permanent curable resin that bonds the glass together and restores strength to the windshield while improving the visibility, road glare, and prism effect of rain that can impair your driving experience.  If the windshield cannot be repaired, it will be replaced.   Keep in mind, replacing a windshield is a much more expensive process than in the past due to the enhanced features on new vehicles such as cameras, wiper sensors, lane assist calibration, and more.   All with no deductibles or insurance involvement for five years from the date of purchase.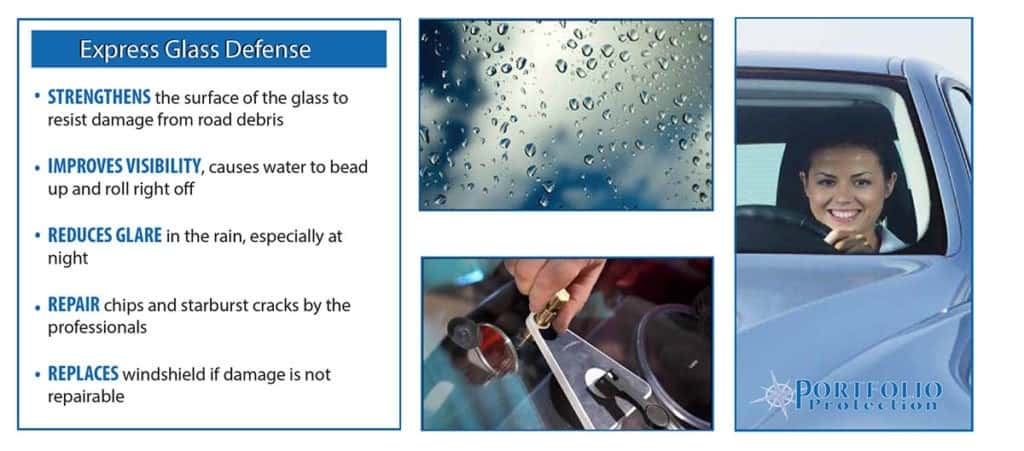 Portfolio Lease Renew, Restore & Return: $995.00
Comprehensive protection designed for leased vehicles.  Thirteen categories of coverage to keep leased vehicles looking new (during the lease term) and to avoid excess fees at termination.  This package includes protection for minor paint scratches, chips, dent and ding, cosmetic wheel damage, tire repair/replacement, windshield glass chip repair/replacement, belts, hoses, brake pads, chrome trim, and interior upholstery surface rips, tears, stains, spotting.  Wow!  All of that is included in the LR3 Lease – Restore, Renew, Return.  No Deductible.  Mileage overage charges do not apply.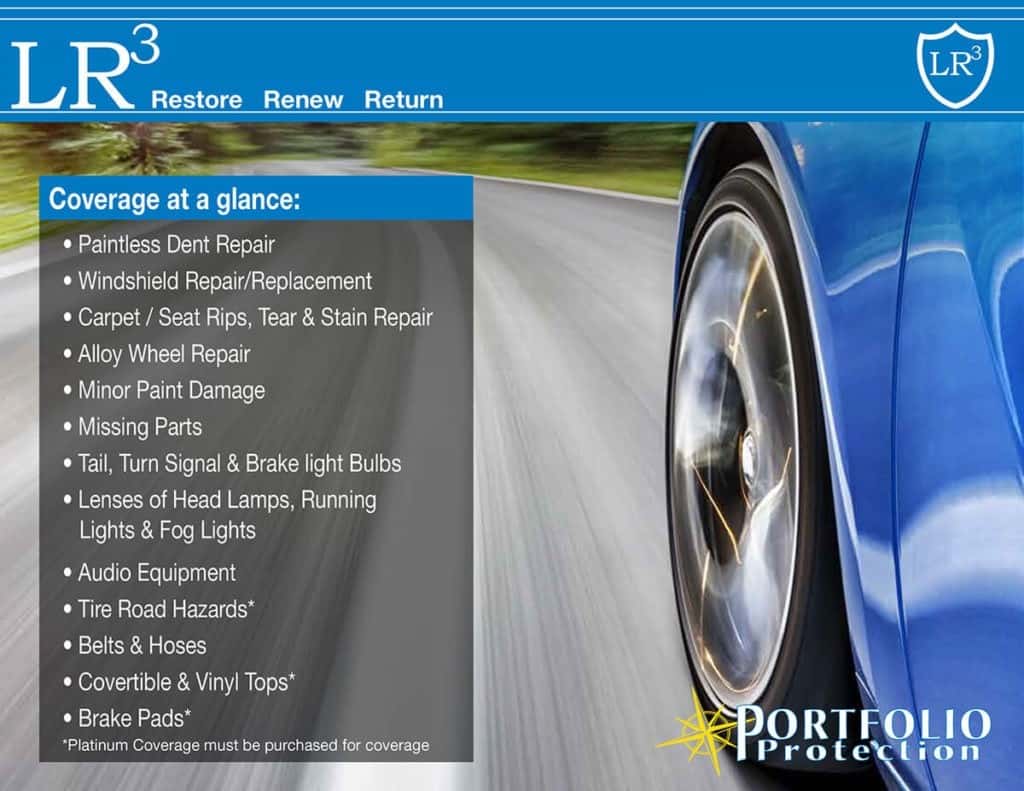 Safe-Guard Safe Lease: $895.00
This product provides protection against unexpected costs at lease termination.  Safe Lease makes turning in your vehicle at the end of term an easy and stress-free process.  Up to $5,000 of covered excess wear and tear charges may be waived with No Deductible.   Examples of such charges include exterior paint scratches, surface dents, chips, pits, cracks, discoloration, sand, salt damage, windshield chips, and tire wear.  At lease-end, if tread depth is below the 3/32″ of an inch threshold this protection pays for new tires!  Interior damage to include upholstery, surface rips, tears, stains, and spotting.  Mileage overage charges do not apply.
At this point, you may be wondering which products are best for you based on your purchase method.  Don't worry!  We have you covered.  Our product options are completely customizable to support your needs.  However, for your reference, we have added the most commonly purchased products associated with a Lease or Finance Contract.  Take a look, and remember we are here to help and only a click away! Gary Force Acura – Simple, Straightforward and Stress-free!